Christopher - Frontend Developer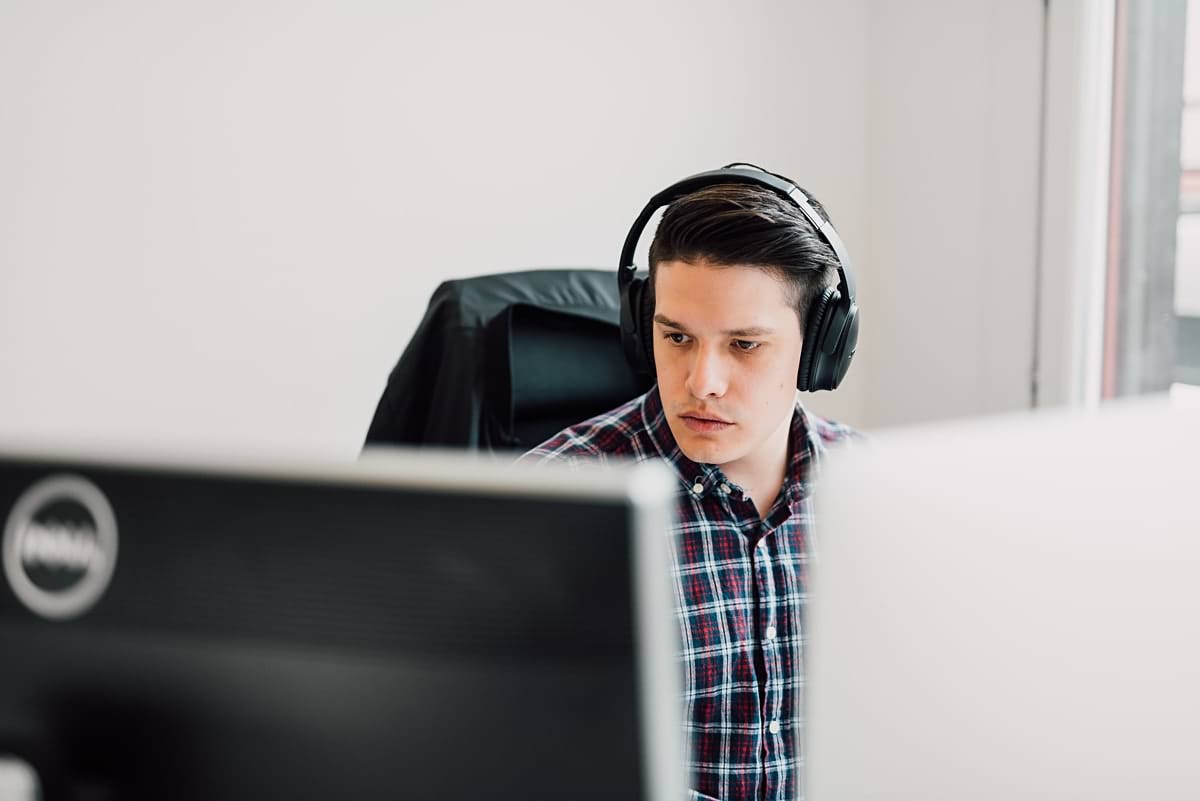 What is your role at Sleep Cycle?
The short version is Frontend developer for our iOS apps. The longer version, however, is that Sleep Cycle is quite flexible when it comes to finding tasks for its employees. I'm constantly being reminded that I can affect what I do here, so my role might change if I wish for it to do so.
If you had to switch your job with anyone else within Sleep Cycle, whose job would you want?
I really wouldn't like to switch jobs with anyone here since I enjoy mine, but if I was forced to change with someone it would be with Michael Palka since he's also a frontend developer. That way I still switched job, but I ended up with the same one I already have. Kind of a loophole thing. I guess switching with Niclas to work with backend and servers would also be all right.
What are 3 words to describe Sleep Cycle?
Fun, caring, sincere.
What advice do you have for prospective Sleep Cycle candidates?
Be open with what you want to do at Sleep Cycle, they will do their best to fulfill your request - even if that means doing something you are not as experiences with.
What is your favorite thing to do in Gothenburg?
I don't really do much in Gothenburg that I can't do anywhere else. I work, I sleep, I take care of a pooping baby. But when I get the opportunity I also try to do some climbing at one of several fine climbing facilities throughout the city. Also eating hamburgers. A lot of hamburgers.
What would be the title of your autobiography?
How to give up learning something that takes thousands of hours after two minutes.
Which cartoon character would you most like to switch lives with?
My first thought was the amazing Spider-man since he is my favourite superhero, but fighting crime and taking punches every day doesn't really sound that amazing. So I have to look at my interests, what do I really enjoy in life? So Garfield. I wouldn't mind switching with Garfield.